The former Indian skipper Virat Kohli is certainly one of the best batsmen of the cricket world and because of his wonderful cricketing skills, his fans love to call him GOAT (greatest of all times). Virat Kohli is considered a worthy candidate to break the records of the legendary former Indian cricketer Sachin Tendulkar, especially the record of 100 international centuries.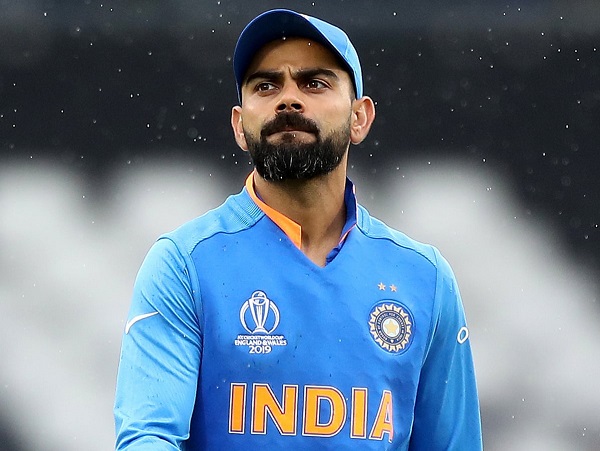 Many times comparisons have been made between the two but Virat Kohli has always maintained that any comparison between him and Sachin Tendulkar is unfair to Little Master. In an old interview, Virat Kohli stated that he can't be compared to Sachin because he started playing cricket because of Master Blaster only.
Virat further says that he stands no chance of being compared to the legendary former cricketer if we talk about the cricketing skills and Little Master is the most complete batsman ever. According to the former Royal Challengers Bangalore skipper, Sachin Tendulkar has given a lot to the Indian cricket and he definitely doesn't deserve to be compared to the cricketers of this generation.
Recently, the Bharat Ratna awardee Sachin Tendulkar also opened up on this matter during an interview on Graham Bensinger's YouTube channel. Sachin displayed his witty side in the interaction and when he was asked about who is better between the two, the 48 years old former cricketer asked how about having both of them in the team.
When Tendulkar was asked about which sport he prefers to play – golf or racquetball, he said that he would prefer to play golf. In the rapid fire round when Sachin was asked to choose between a-hole-in-one or a double ton in cricket, the legendary cricketer responded with how about getting a double century and then a hole-in-one. When Sachin Tendulkar was asked to pick more of his type between Lionel Messi and Cristiano Ronaldo, he chose Messi.
Well, don't you think that the discussion on the topic of who is better between Sachin and Virat should end now? Also we must admit that Sachin Tendulkar has a great sense of wit and he knows how to deal with controversial topics with perfection. Well done Master Blaster!
Share Your Views In Comments Below
Go Social
CBlog
Biography
Lyrics
Sarkari Naukri
Best Gadgets
Health & Fitness